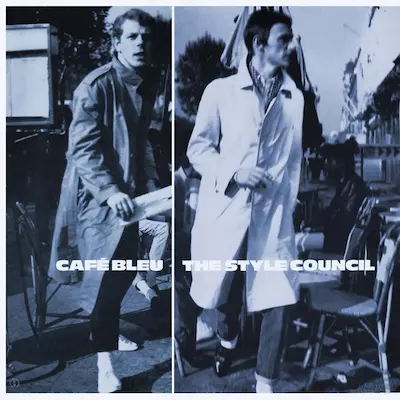 Wait, what is sophisti-pop, you ask? Let me let Wikipedia explain:
Sophisti-pop is a subgenre of pop music which developed out of the new wave movement in the UK during the mid 1980s. The term has been applied retrospectively to describe acts who blended elements of jazz, soul, and pop with lavish production. Music so classified often made extensive use of electronic keyboards, synthesizers and polished arrangements. Artists also utilized cutting-edge studio technology and perfectionist recording methods.The genre has been described as mellow, romantic, and atmospheric.
Sounds right. Sophisti-pop was made by artists like ABC, Aztec Camera, Bryan Ferry, Haircut One Hundred, Joe Jackson, Prefab Sprout, Simply Red and Spandau Ballet. Add to that list three of my favorite: The Style Council, Sade and Everything but the Girl (EBTG).
EBTG captured the genre recently when they wrote: "We were a band who listened to Chet Baker but also Buzzcocks, who loved Getz-Gilberto but also The Doors, whose lyrics were intimate but also political". The same could be said for many of the bands listed above.
If you want to know what was some of the best of it, check out the 10 of the Best Sophisti-Pop albums. If you're a Spotify user, they have an entire section devoted to that sound. Also EBTG put together their Complete Discography 1982-2005 on Spotify. They have a new album coming out soon: meanwhile go back in time and listen to what you may have missed.
Finally, here's a song I've listened to a million billion times since it came out. A great song for walking alone at night in the rain: