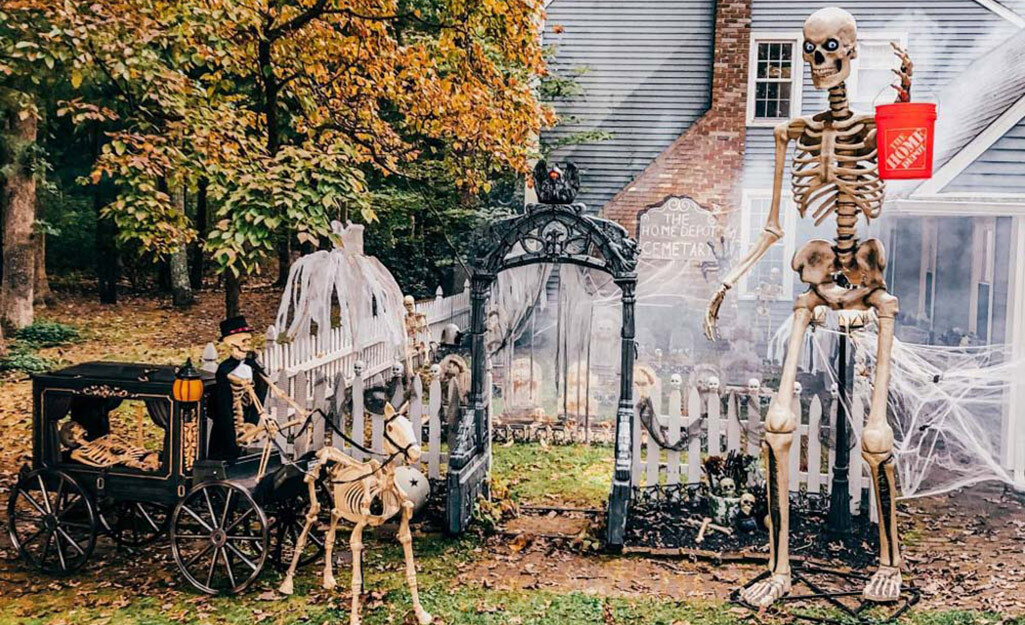 For Hallowe'en, people have become more involved in decorating their homes. Nowadays a mere jack o'lantern is not enough. Instead, homes have yards filed with things, from fake tombstones to inflatable animals. A new member of those  spooky menageries and a favorite of many is the 12 foot skeleton from Home Depot.
People love the 12 foot skeleton. They are making Tik Toks and Reels with them driving around town. Other people leave them in their yards all year round. They have a weird likability to them, those bony giants.
If  you have one or want to get one, then read this: How to Maintain Your 12-Foot Skeleton and Other Giant Halloween Decorations – The Home Depot. Home Depot has all the info you need to take care of the new addition to your home/haunted house.