It's May, and it's lovely in Ontario in terms of weather. Alas, the pandemic is still going on, as is my not-a-newsletter of highlights and ramblings for this month. Hope you like it.
Pandemic: Here in Canada we are rushing to get vaccinated. Over 50% of the population has at least 1 dose, and some Canadians have two (I got my second shot of AZ/AstraZeneca today). I am happy to see that the governments all seem to be working better again. The Federal government has been procuring them, the Provincial government has been distributing them, and the City has been setting up spots for people to get them. And get them they have. Kudos to everyone making efforts to get out there and end this.
It's not to say there are no bumps in the road. Some provinces, like mine, ended up in a panic about whether or not to allow people to get additional AZ vaccines. Eventually Ontario relented and people like me signed up and got their jabs. Still, the experience has left people bitter, as this Doug Coupland piece illustrated.
Canadians don't need much prompting to get vaccinated. This seems to be true down south for the most part, thought some states like West Virginia are offering savings bonds to encourage vaccination while Detroit was giving out $50 debit cards to 'Good Neighbors' to help boost lagging COVID-19 vaccination rate.  I encourage governments using any means at their disposal to get vaccinated. It's too bad that people just don't go and get it done. Get it done, people! I am hopeful by this summer most of Canada and the US will be fully open or close to fully open. Indeed the mayor of New York City says his city will be open this July 1. Let's hope every place is.
Now whether we all go back to work right away is another thing. Outlets like the BBC are arguing the future of work will be hybrid. We shall see.
Since the pandemic is still ongoing,  you need ways to cope. One way people are coping is managing their time on Zoom and WebEx calls. Techies have even been inventing devices to hang them up. Another way people have managed is by developing routines. That's been healthy. Or getting back to exercising. A less healthy way has been drinking too much. If that is you, you might benefit on reading this piece on ways to cut back. But back to healthy, a good way to help yourself is to get out from time to time. I hope to take advantage of Toronto's outdoor cafes once they are open.
Finally, in case you haven't read the best restaurant review of the pandemic…now you can.
US : it's been weird to watch what is happening in the United States. On one hand, you have the Democrats working to deal with the pandemic and the effect it has had on the American people. On the other hand, you have Republicans working hard in places like Texas and many other places to restrict the vote of people for the next election. Not only that, but Republicans are also working to prevent any examination into the storming of the U.S. Capitol on January 6th.
Here's hoping for the United States to become a better democracy, not a worse one.
Meanwhile in Canada, we need to do better in many ways, starting with one that is fundamental to me: making sure everyone has access to clean water. I can't believe I even have to say this.
Non-pandemic things: No new news on newsletters. They are still a Thing…just not as newsworthy. Good.
NFTs are still newsworthy.  For example, this piece is a good way to just see how weird and wild they are:
I still don't think they make any sense, but I have been proven wrong on such things before.
A year ago: Last May we saw the "cancellation" of Alison Roman. Since then she pivoted to making her own newsletter and a YouTube video channel with over 100K viewers. She seems to have landed ok. Speaking of food, I wrote last May that people were already tired of making their own food. Ha! Still at it a year later.  For more on how the pandemic looked last year, here's the newsletter I wrote then.
Finally:
Over a year ago we were all struggling to get masks and learn how to wear them properly. Now they are as common as shoes. Here's a throw back to mask wearing tips from the City of Toronto.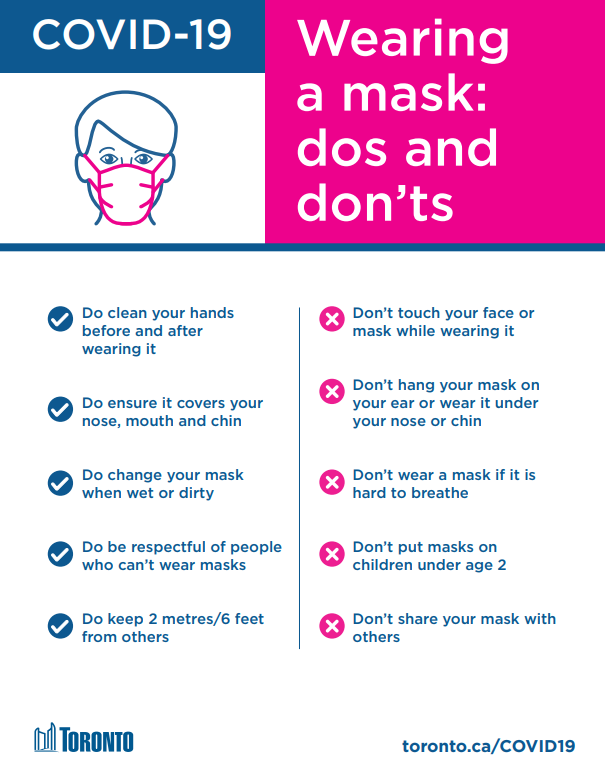 Thanks for reading this! I appreciate it. Here's hoping for a pandemic ending everywhere and soon.