Well, happy (?) end of February to you. February has always been the toughest month for me in Canada. It's too dark, too cold, and both Christmas and Spring seem far away. Perhaps this newsletter can distract you and I from the challenges of this time. Or remind you of them. Sigh.
Pandemic: Omicron came in with a roar and is now rushing back out again. Good. It was very contagious, which means most of us had it but then it was done. I hope that's true.
For more on why it was so contagious, see this: Omicron's Surprising Anatomy Explains Why It Is Wildly Contagious.
There are tons of people, including politicians, who want to declare the pandemic over! Especially since this is the end of the second year of dealing with it. Here's a good piece on why being done with COVID is easier said than done. That said, I am hoping we are done with it, but here's a good reason why we may not be: Discovery of New HIV Variant Sends Warning for COVID Pandemic.
Finally, here's an interesting piece on how the two years of COVID have affected us physically: How The Pandemic Is Changing Our Bodies.
Russia: As I write this, Russia is in the process of invading Ukraine. In the short term this is catastrophic for the latter, but the pain of this will soon increase for the former. No one gets to invade a country and not pay the price. Putin may not think so, and perhaps he will quickly overrun the country and put in a puppet government that does all the dirty work. All the scenarios are hard to consider.
China: Russia seemed to have waited until the Olympics completed before moving on Ukraine. A sad transition from a joyless Olympic games. Perhaps a fitting Olympics for a joyless state, or at least that is how China seems to me. Here's two pieces on them: George Soros: Investors in Xi's China face a rude awakening and A Digital Manhunt: How Chinese Police Track Critics on Twitter and Facebook.
America: America continues it's weird drift away from what it could be. States continue to gerrymander and their Supreme court continues to veer right so hard that even the Chief Justice, John Roberts, has lost control.
Joe Rogan: Everyone has been talking about this guy recently. I don't have much to say about him. Certainly not much that is good. I certainly am not happy about how he has supported and help propagate COVID-19 misinformation right-wing myths. Not many others are happy about him either. For more on him, such as his other Spotify controversies, you can read this.
Trucker protests: Well after almost a month of shenanigans at the capital of Canada and elsewhere, the "trucker" protest has retreated. It took Trudeau using The Emergencies Act, partially due to some prompting from his critics.  Thankfully he quickly withdrew it. Like Joe Rogan, I don't have anything positive to say about it either. This sums up the delusion of the protesters: The American Anti-Vax Fantasy of Canada's "Freedom Convoy".
Meanwhile, most truckers are vaccinated and doing their jobs. And a hard job it is, based on this: The Real Reason America Doesn't Have Enough Truck Drivers.
Otherwise: the metaverse shambles on. Here's a study on the hype of the Metaverse. Speaking of hyped things, here's more on NFTs: New Study on NFTs Deflates the "Democratic" Potential for the Medium. Zero surprise there.
Finally, here's something fun: The best Jedi. I liked this guy's site: Kevin Basset. And for all of you into punk, here's  Dystopia-core: what is the new pandemic-era punk look? You can see it below. It seems right for our time.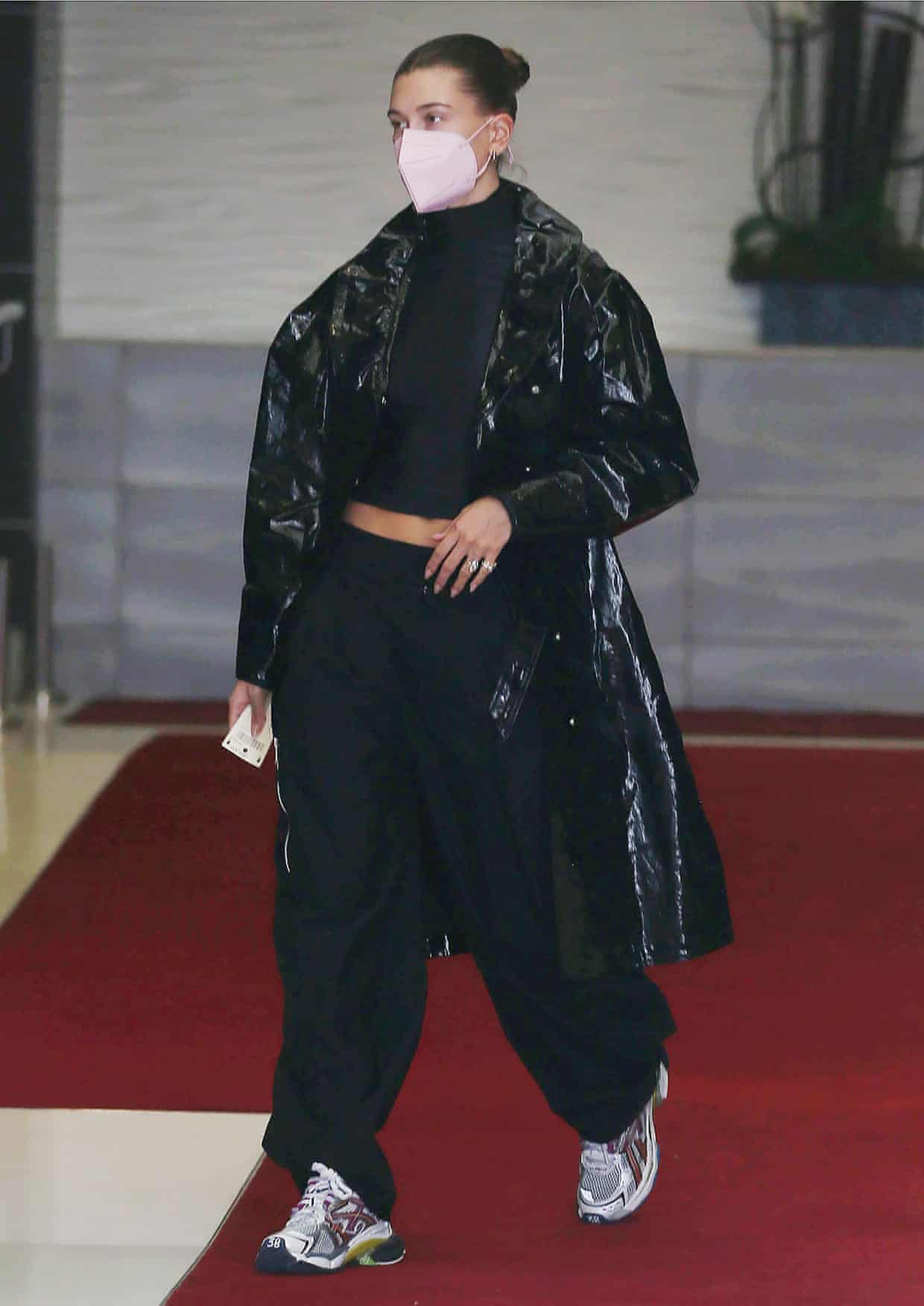 (Photograph: Broadimage/Rex/Shutterstock)