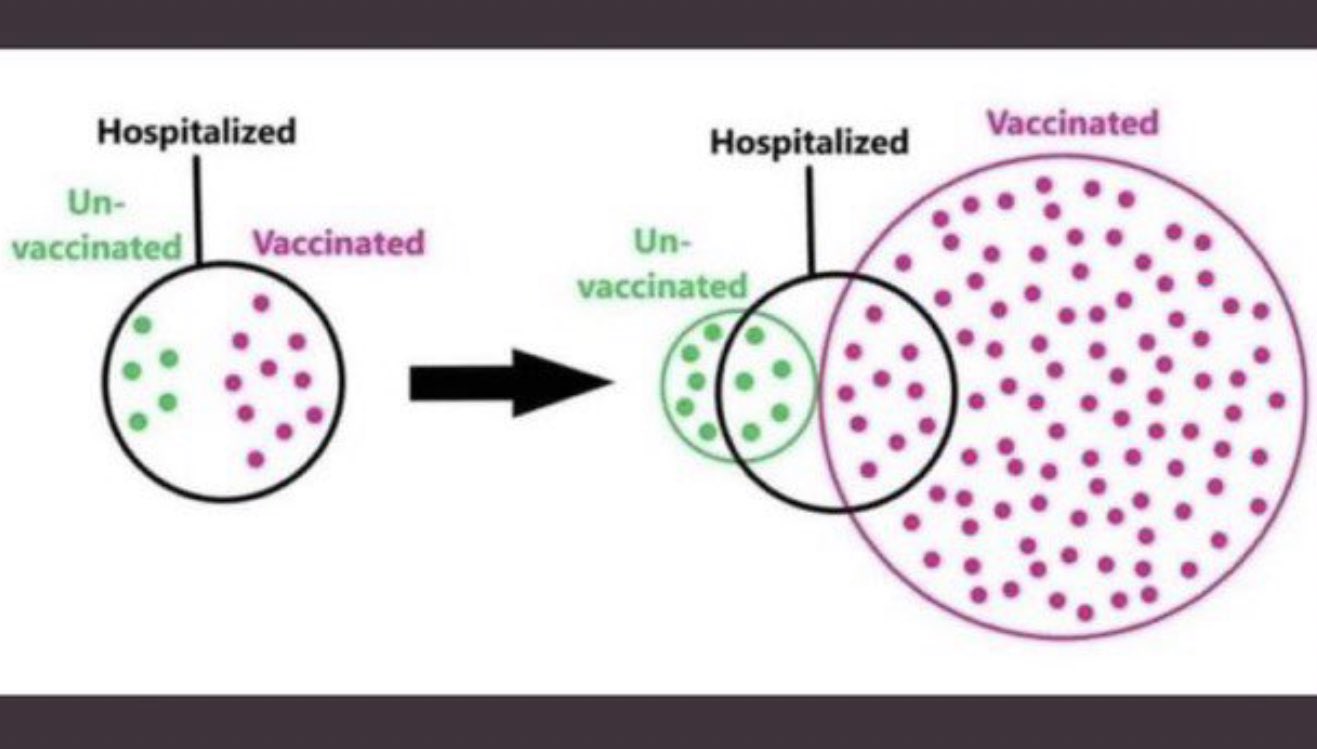 …is explained by this tweet from Dr Jennifer Kwan:
If I have to explain base rate fallacy one more time… https://t.co/54omeHDmfI pic.twitter.com/v1WovSqDsU

— Dr. Jennifer Kwan (@jkwan_md) January 16, 2022
Yes, vaccines great reduce your chances from landing in the hospital from COVID. But it can still happen. Get vaccinated and stay well.
(Image from her tweet)