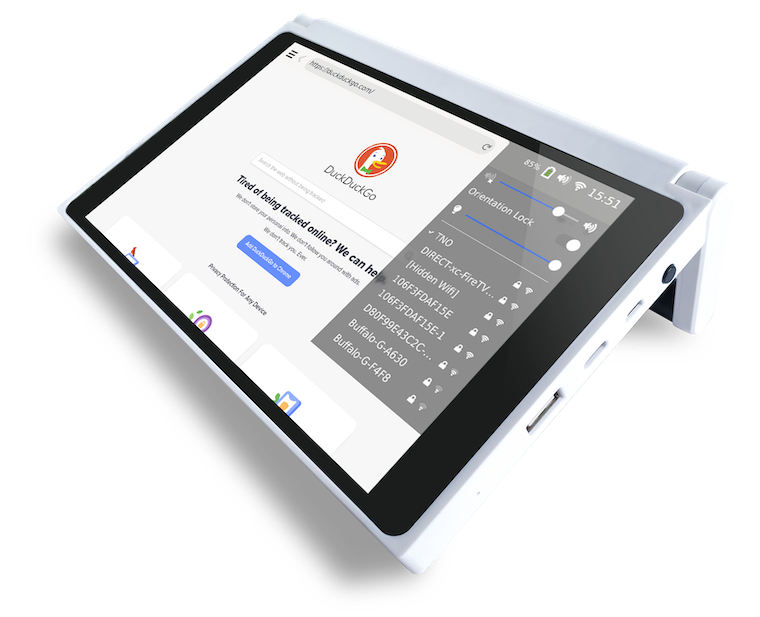 And to me he is doing it with these two machines: the CutiePi tablet above, and the Penkesu Computer below…
I think both of these machines are fabulous. I love the different designs of both of them. The handle for the CutiePi is great: you can carry it and then use it to stand up the computer. As for the Penkesu, I love how it reminds me of the old netbooks I used to love.
Well done, Penk Chen and team. For more on the bottom device, see: The Penkesu is a DIY retro handheld PC with a mechanical keyboard – The Verge.
P.S. Hat tip to Clive Thompson for pointing this out.