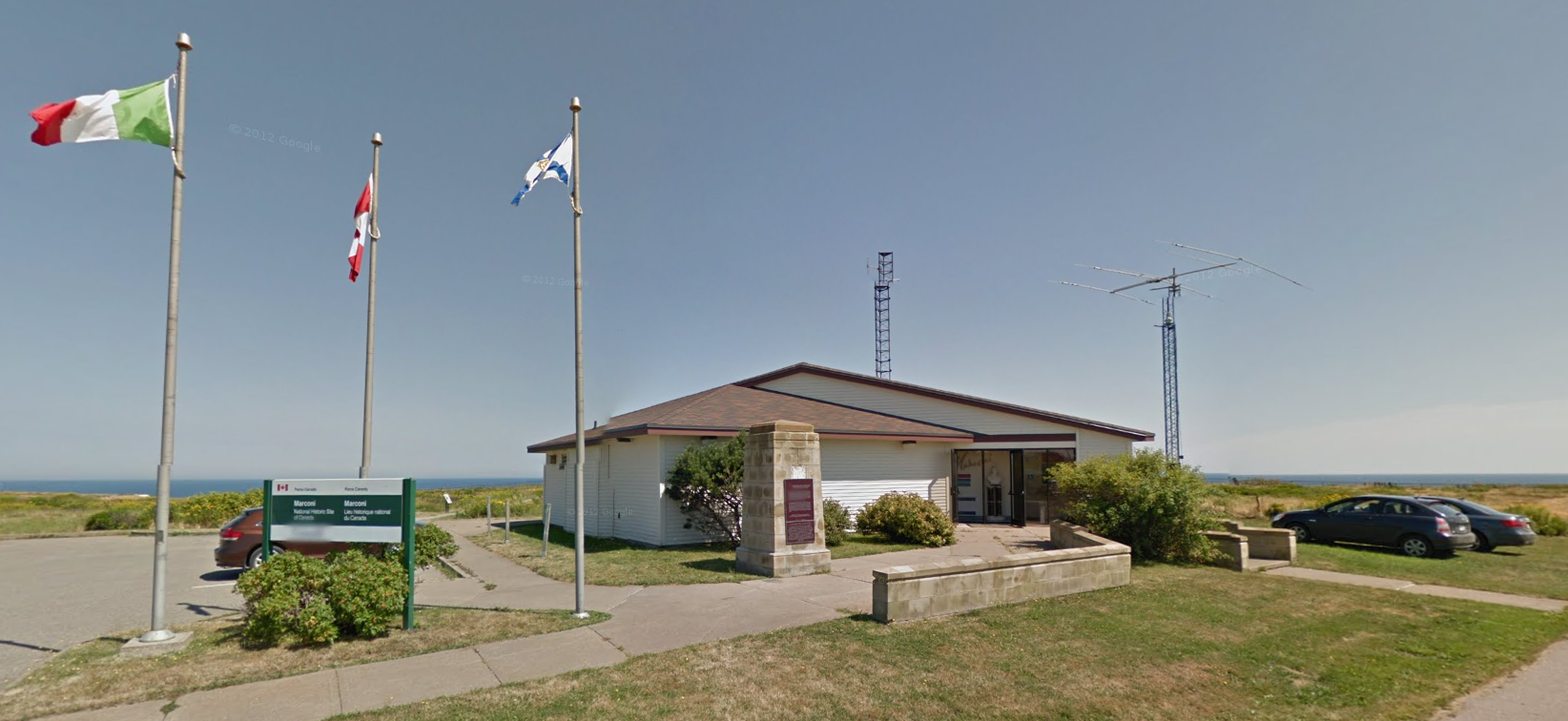 Cape Breton is known for many things, including a great deal of history. One part of that history that I wish were played up more is the part it played in telecommunications at the beginning of the 20th century. I thought of that when I read about how a Cape Breton town (North Sydney) knew about the end of WW I before the rest of North America. It knew about it because of the Western Union offices there. It was a leader at the time. Sadly that Western Union building in North Sydney was torn down.
While that place is lost, there are still other sites on the Island that recognize that history of technology. There is the Alexander Graham Bell museum in Baddeck that is worth visiting. And while it is small, The Marconi Museum in Glace Bay is also good. There are some fine museums in Cape Breton: if you are going there to there to see that sort of thing, make sure you include those two.
Cape Breton had a significant role to play in the history of world telecommunications. That role should get recognized and more museums should be made to promote that era, in my opinion.
For more on North Sydney, see: wikipedia North Sydney Nova Scotia.
(The image above is the Marconi National Historic Site of Canada in Glace Bay, linked to at goCapeBreton.com)