I love me some Yanko Design. But I have looked at these five different chairs for unwinding after a long day at work and I have to say, I dunno. I mean, these chairs are cool:
But I would have to sit in them before deciding it was comfy.
As for this:
Well, it looks great. But comfy? I can't imagine.
Let's check out Design Milk and this easy chair that can turn into a bed or a sofa: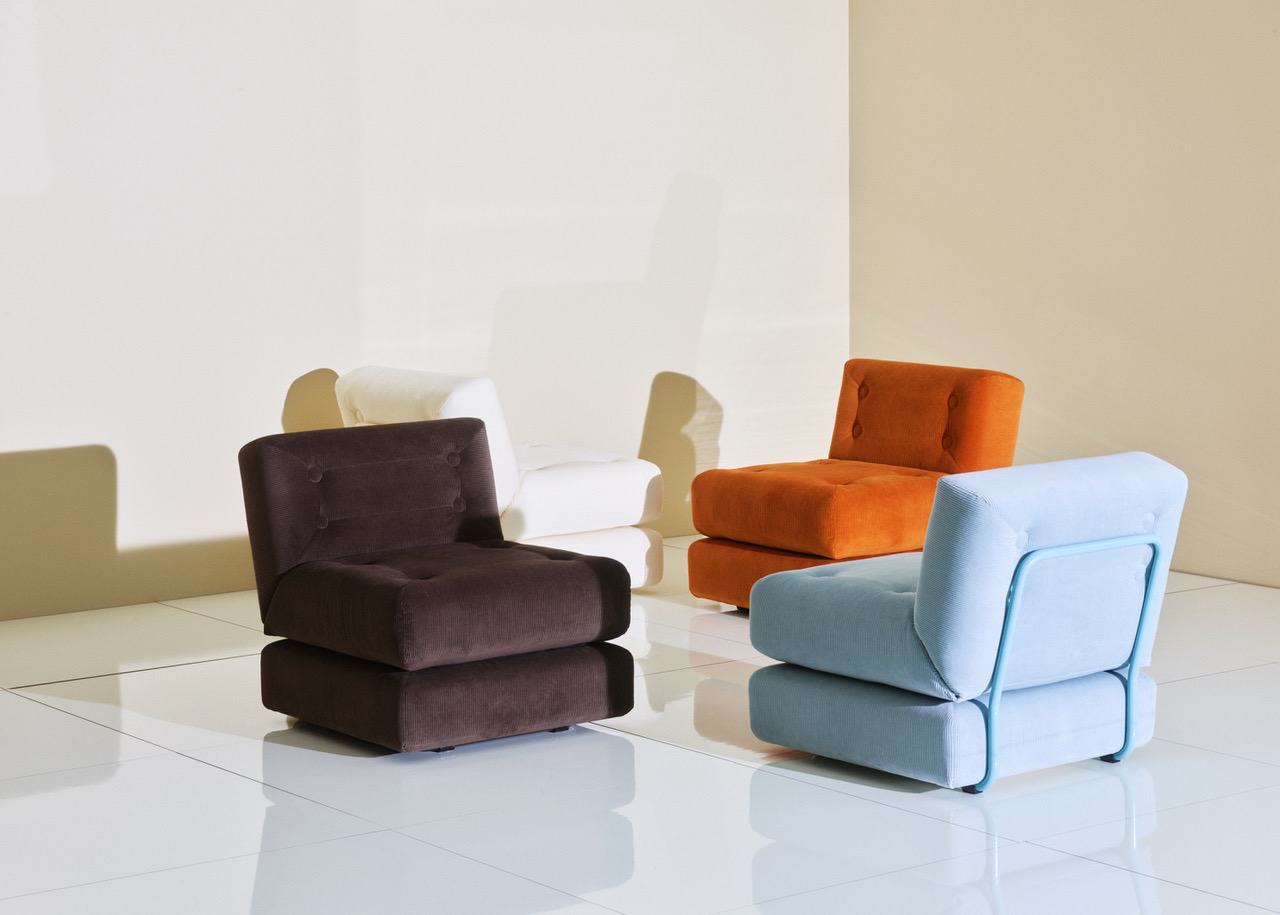 Yep, it looks more comfy. Good colors too.