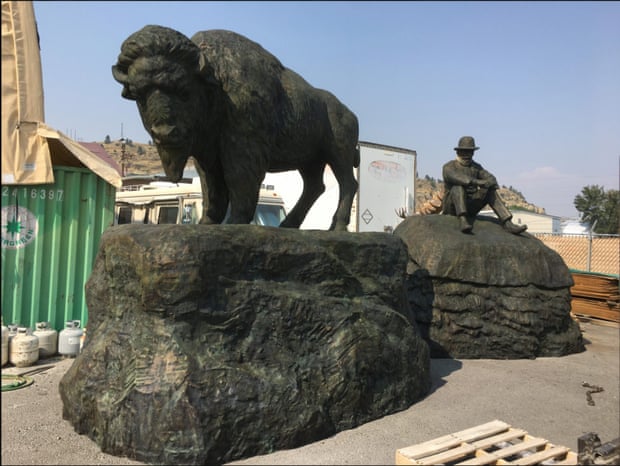 So Edmonton has gotten cold feet and cancelled the installation of Ken Lum's sculpture for reasons you can ready about here and here.
You might conclude there's some irony here, because Lum has expressed support of toppling monuments. There is a fine distinction between the nondescript monuments of historical figures and Lum's unique art. Too fine, perhaps. The tide sweeping out statues of Ryerson and Cornwallis have ignored such a fine distinction and swept out his work also.
This rejection of Lum is not unique. It's one of many examples of fear of art. To be precise, fear of how some will respond to art.
For example, in reviewing the recent Guston exhibit, John Yau writes:
A lot of issues are raised by the museum's presentation of Guston, which have been eloquently discussed by Barry Schwabsky in The Nation and Sebastian Smee in The Washington Post. My complaint is cruder. I got sick of the museum's defensiveness, such as the "Emotional Preparedness" card by health and trauma specialist Ginger Klee, that preps visitors for the show, and of being repeatedly told by the the wall labels that Guston's hooded figures are about America's racist history, because I think they are more than that, and that is what makes them so powerful, necessary, urgent, and, most importantly, relevant to whatever present they live in.
Galleries are adopting a defensive crouch to avoid provoking any one from protesting the work on display. Perhaps they are thinking of what happened to Dana Schutz's  and her 2017 work titled "Open Casket,"  of Emmett Till, and all the controversy concerning that.
Whatever is driving them, sponsors of works of art are afraid. This fear is leading them to pull works or to water them down, in a sense. And that's a shame.
P.S. Ken Lum was recently at the AGO and it was a good show. You can see more of Ken Lum at that link.