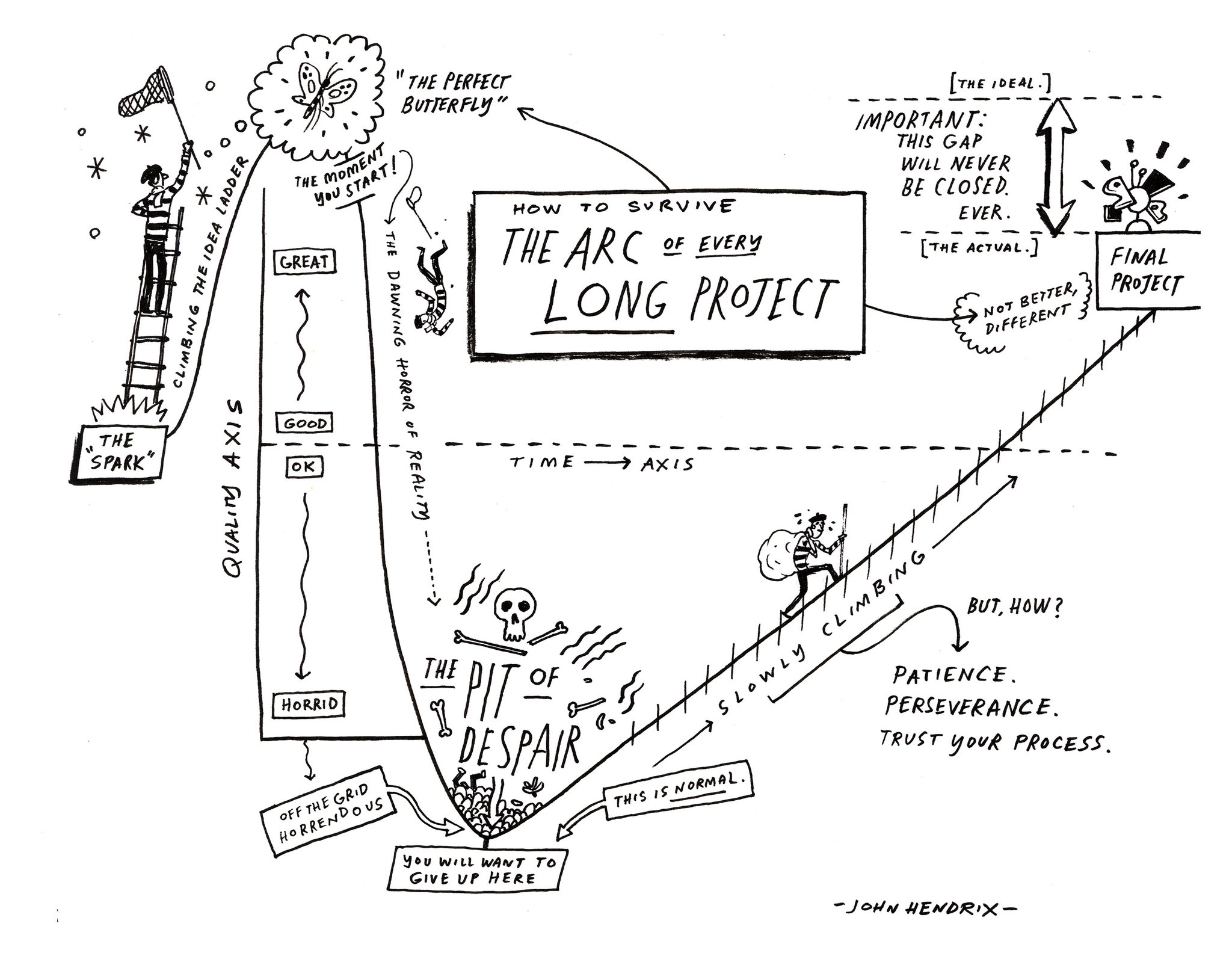 This chart came from John Hendrix.  It is much like the Gartner Hype Cycle but with some key differentiators.
At the beginning of John's curve you get an idea and as you imagine it more and more, the idea may get better and better.  You get excited about it. By the time you are about to start, you can imagine how great it will turn out. But it is only an idea still.
Then you start the project. As you progress, the idea goes from being Great to Good to Ok to Horrid. At some point you enter The Pit of Despair (or as Gartner calls it, The Trough of Disillusionment). This is the low point of the project. Like John says: a) you want to give up b) this is normal. Think of it as the first draft of something.
How do you get out of the pit? By applying yourself. By sticking to it. Slowly it gets better. It goes from Horrid to Ok to Good. It may even get to Great.  What will happen for sure is that it will Suck Less. (A concept I learned from Austin Kleon.)
When you have finished the project,  you may notice two things. One, it is different than how you imagined it. Two there is still a gap between what you had hoped for or imagined and what you had accomplished. It's important here to acknowledge that and also acknowledge how far you've come and how good it is.
John's chart is for art projects, but it can be applied to fitness projects, IT projects, home improvement projects….you name it.