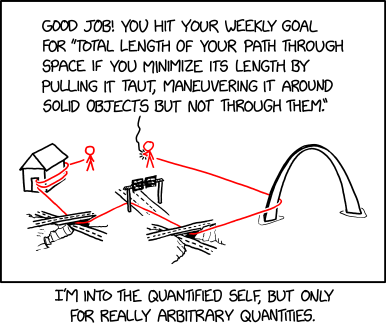 I had been using a skillful form of procrastination: I was been doing things I don't mind doing rather than doing things that are hard or that are important. For awhile this was ok: I still needed to complete the things I don't mind doing. Eventually, though, I was getting really far behind on the hard and important things. I needed a solution.
My solution so far is to gamify my activities. Its based on achieving so many points per week. I assign a point for every minute of the day. Most minutes get 0 points for now. Some minutes get assigned positive points in the following way:
5 points for everything important I hate doing
3 points for important things I don't hate doing
2 points for everyday chores I don't like doing
1 point for everyday chores I like or don't mind doing
1/2 point for staying organized and doing chores or important things I love doing
What I was doing before was spending no time on 1 and 2, some time on 3, and most of my time on 4 and 5. Not to mention fun things, sleeping, eating which I give zero points for. Now if I spent 30 minutes on cooking I get 30 points; 30 minutes shovelling snow is 60 points; 30 minutes helping my kids is 90 points and 30 minutes dealing with financial stuff is 150 points.
Once I had that system, it was pretty easy to measure my points in a day. I have a little spreadsheet to do it but you can use a paper pad or pretty much anything to do so.
The hard part of this is determining what is a win under this system. My first goal was a win would be 1000 points a week. It's pretty hard to get that doing activities with 1-2 point activities; you need to really focus on 3-5 point activities.
In my first week I got to 1000 points by Thursday. So I decided on a different approach. 1000 points would get my Bronze level. 1500 would be Silver Level. 2000 would be Gold. Platinum would be 2500. The idea is that Bronze should be hard but achievable, Silver should be a stretch, and Gold should be an occasional win. Platinum should be rare.
It's been successful once I calibrated it that way. The weeks I get the most important things done, they correspond to medals. The weeks I slack off lead me to get a DNF (Did Not Finish). I pledge to do better the next week. (Unless I am vacationing or sick: then a DNF is perfectly fine.)
The next hard thing: what is the benefit of winning? At first I tied physical rewards to point amounts. That might work for some people. It even worked for me for awhile too. Eventually I just found it satisfying to see there were weeks when I was getting important things done. That in itself was a reward, the win.
Overall gamification of my life has resulted in me getting the most important things done. I recommend it for people who like games and/or are stuck.
P.S. you are thinking this is like the idea of putting the big rocks in first, you are right!
For more on gamification and apps that can help you, see this: 9 of the Best Apps to 'Gamify' Your Life.
(Image via https://xkcd.com/2679/)