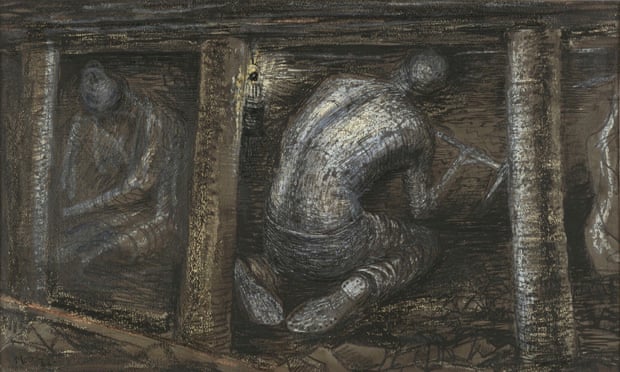 I believe drawing is underrated. One of my favorite painters, Francis Bacon, was one of many who was dismissive of it. If you are one of those people, I have some links for you.
First off, Modern Met has this: 10 Artists Who Were Masters of Drawing, From Leonardo da Vinci to Pablo Picasso. While they are known for more than their drawings, their works of pen and pencil are inspiring.
More great drawing (to me) can be found here: Moore drawings of coal miners during wartime. You can see one of them above.
Finally, here's a fine drawing by Van Gogh to serve as an inspiration and a reminder of how great drawing can be: Landscape in Stormy Weather 1885.
Seeing all these images makes me want to draw again. (This was an especially good link, as I have been enjoying drawing with charcoal: everything You Need to Know About Drawing (a nude/figure drawing) With Charcoal.) I hope you are inspired as well.