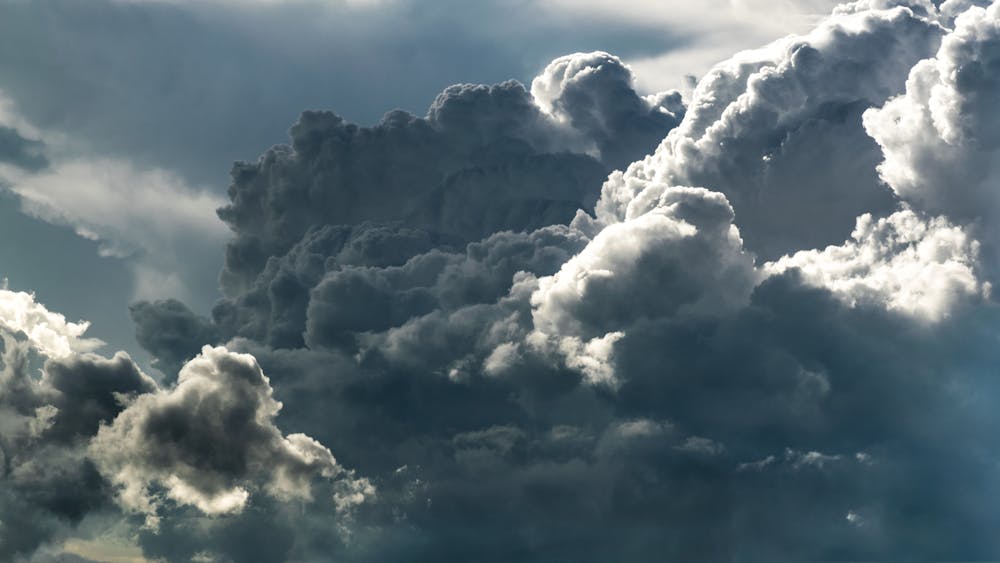 Yes, nuking a hurricane is a bad idea. (duh.) There are better ideas,
but as Vox explains, even those are prone to problems. For example…
In one of the most infamous attempts to slay a hurricane, Nobel laureate Irving Langmuir led a US military experiment in 1947 to seed Hurricane King with ice in hopes of sapping its vigor. The storm at the time was sliding away from the United States and losing strength.

In an excerpt in the Atlantic from his book Caesar's Last Breath, author Sam Kean explained Langmuir's idea: Growing ice in the eye of the hurricane would make the eye grow wider and collapse the storm. But Hurricane King didn't respond as expected. "To everyone's horror, it then pivoted — taking an impossible 135-degree turn — and began racing into Savannah, Georgia, causing $3 million in damage ($32 million today) and killing one person," Kean writes.
So yeah, it's no small thing to stop hurricanes. But given that climate change may make things worse, it could be worth it.