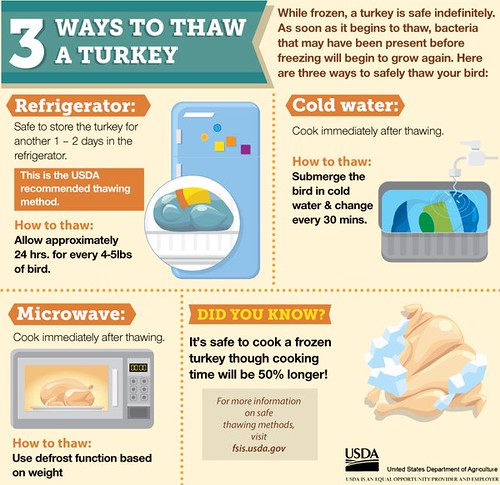 Christmas is coming and your turkey is frozen! What should you do??
That's easy. Head over to the USDA and check out their advice. You have lots of options, even last minute ones.
I'd add one tip. If you are going to cook it from frozen — or even thawed — have tin/aluminum foil handy. If it is golden brown but undercooked, cover it with foil and continue cooking. The skin will not burn and the meat temperature will continue to come up to the temperature you want.
Good luck! Happy feasting!