And in the richest cities, like London, they are greatly appreciating capital, as this shows: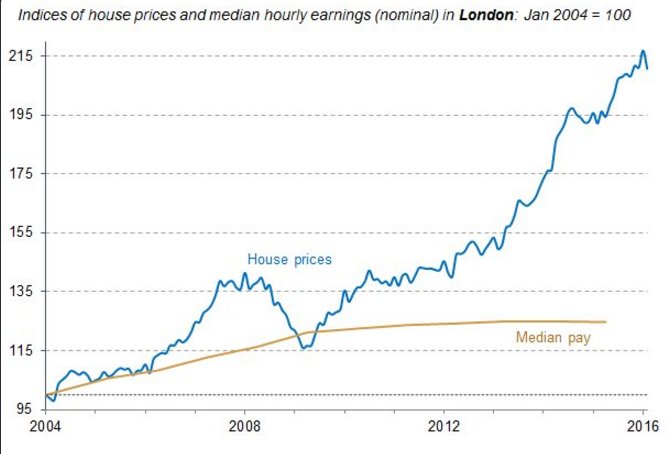 With some reflection, this makes sense, if you take as a given that:
  Stocks and bonds and even wages are fairly stagnant in terms of return on investment
Urbanization means homes in cities that are desirable to live in are becoming more scarce
The result is homes becoming one of the forms of capital that can has the means to greatly appreciate in value.
To reverse this will require a greater supply of homes on the market, either through greater density in desirable cities or through more cities becoming desirable to live in. I can see both of these occurring. What I don't see occurring is other forms of capital becoming more capable of great growth.
It will be interesting to see what happens in 10 years. But right now, bet on homes in key cities to continue to do this.