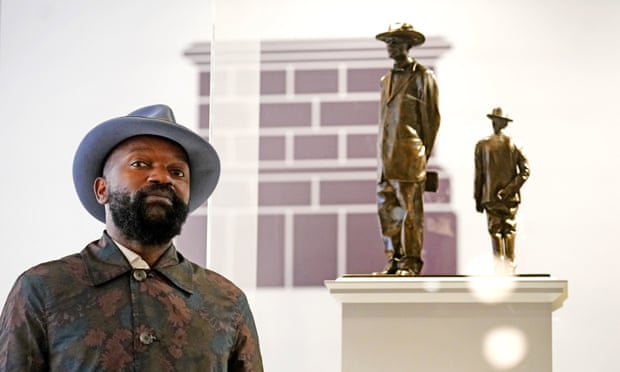 I am fascinated by the Fourth Plinth in Trafalgar Square in London. While there has been many a fine artist and their work displayed there, I am especially glad to see the work Antelope by Samson Kambalu going up next. To see why I think so highly of it, read this: Anticolonial hero statue to occupy Trafalgar Square fourth plinth from September in The Guardian.
The Guardian has been covering the work that has been placed on that plinth for some time. You can read about that, here: Fourth plinth in the Art and Design section of The Guardian. I was recently in London and saw The End by Heather Phillipson and that was good, but I'd love to see this work by Kambulu.
To learn more about The Fourth Plinth, go here. It started off empty due to lack of funds for a sculpture of William IV to fill it. I'm glad that happened. Londoners and tourists have benefitted ever since. (No offense to William IV.)
My belief is that a statue of Elizabeth II will go there once she dies. We shall see. Meanwhile check out the various artists who have had pieces there.