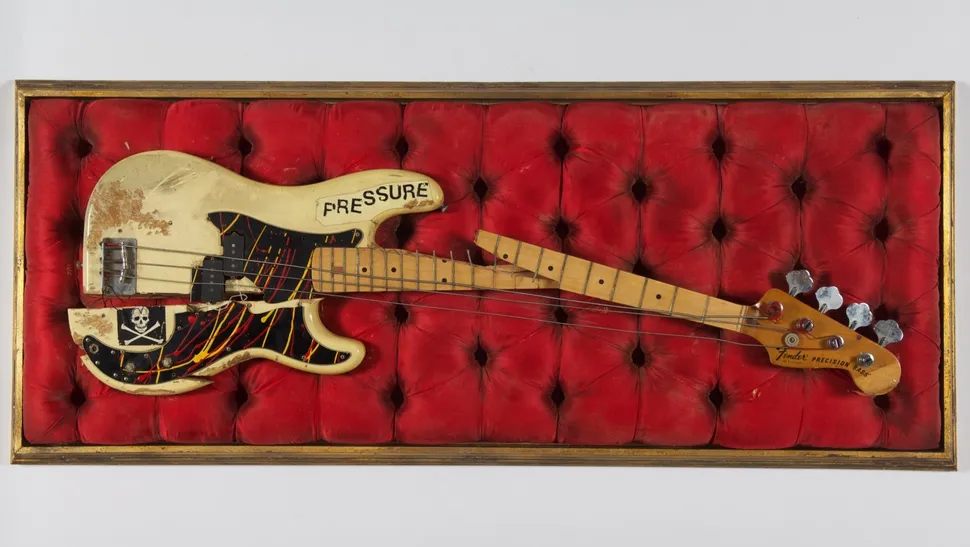 From small moments of frustration, history is made.  As the Guardian explains:
The guitar was last played on stage at the Palladium in New York on 20 September 1979. Frustrated at the stiffness of the audience, Simonon raised his guitar like a giant axe, turned his back to singer Joe Strummer, and brought it crashing down.
That moment was captured on film, made into part of the cover for the band's London Calling record, and the rest, as the cliche goes, is history.
For more details, see: Bass guitar smashed at Clash gig to join relics at Museum of London | The Clash | The Guardian
(Image via GuitarWorld)