Here is Jason Kenney on twitter in July, 2021, celebrating removal of health restrictions:
Congratulations to my friend @PremierScottMoe and all of our neighbours in Saskatchewan on lifting their pandemic health restrictions and kicking off a #GreatSKSummer.

Once again, the prairies are showing the rest of Canada how it's done! pic.twitter.com/kGRvVK1IEA

— Jason Kenney (@jkenney) July 12, 2021
Here is a tweet from Robson Fletcher of the CBC on Kenney's  province and Scott Moe's province in September of the same year:
People in Alberta and Saskatchewan are dying from COVID-19 at about quadruple the rate as people in the rest of Canada. (Data source: https://t.co/YE16bv8AtH) pic.twitter.com/U7GRmbFkkT — Robson Fletcher (@CBCFletch) September 27, 2021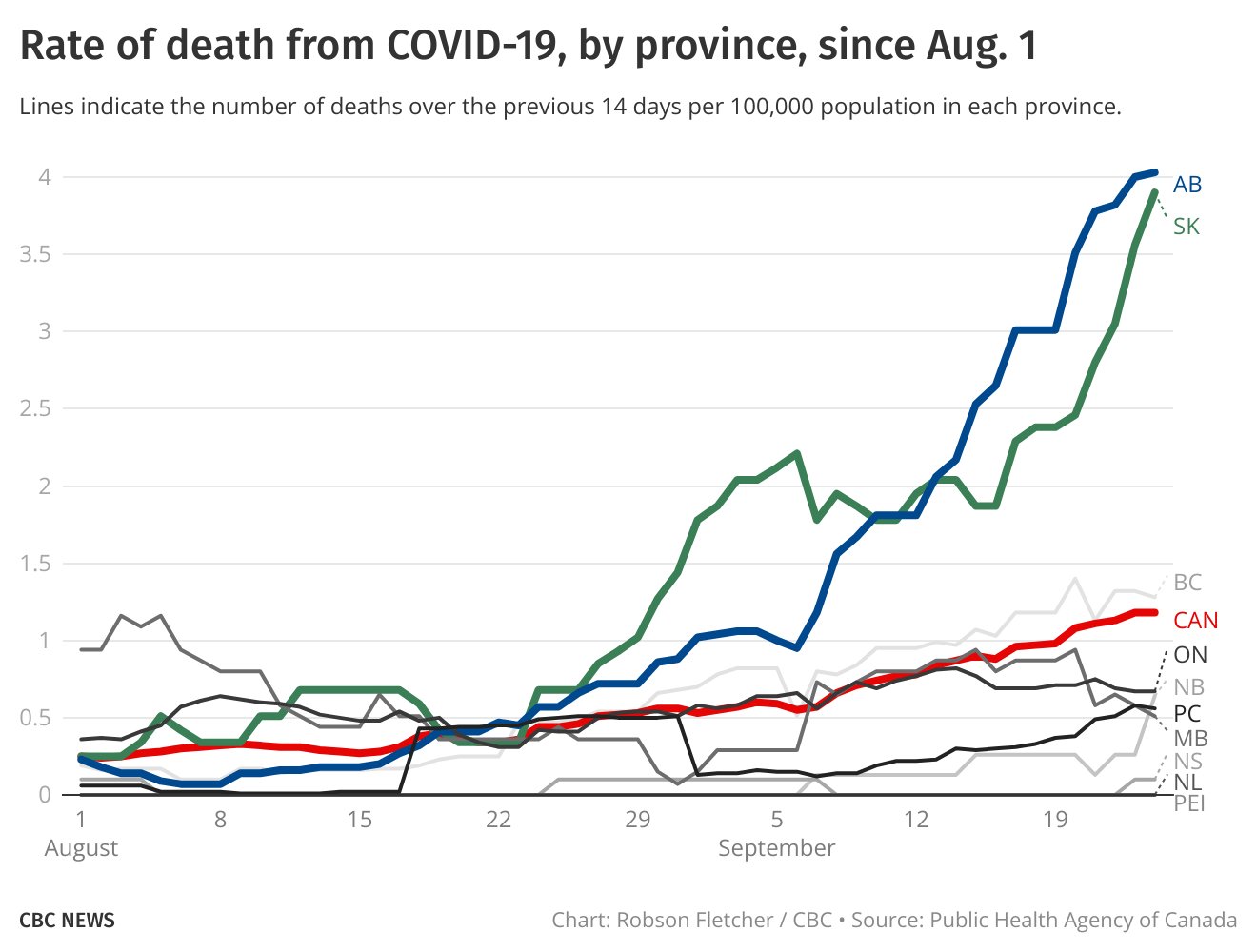 I mean, if people in your province are dying at 4X the rate of the other provinces because of direct policy changes you made, you are essentially killing people in your province under your leadership. I don't know how else to put it.
Also, Jason Kenney should not speak for the Prairies or the West. Both Manitoba and British Columbia are doing better than Alberta and Saskatchewan. It's not just right wing leaders either. Other right wing provincial parties have been much better stewards of their regions. Kenney and Moe and their leadership are to blame here.
It is terrible when leaders fail their provinces. But this is way beyond typical failure.  I feel great sympathy for the people of this province who have died unnecessarily on their watch.