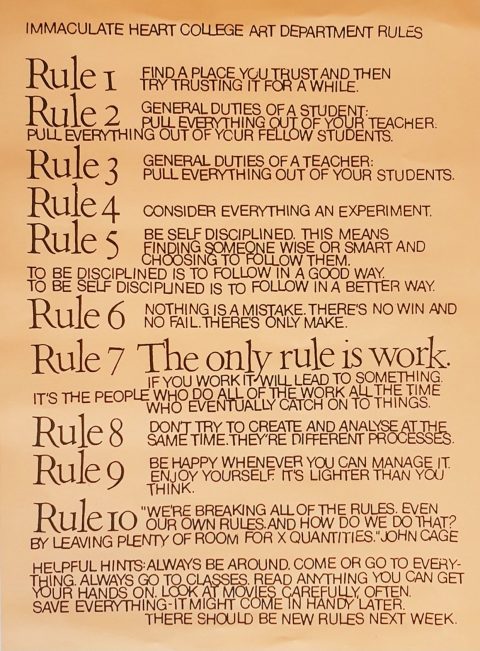 How to: If you want to make cartoons & comics but you have no idea where to start!, read that. If you want to draw a head, read How to draw a head: A complete guide. If you want some good books on art, there is this, 16 Best Books for Learning to Paint of 2022 and this Top 10 Best Books on Painting. Click these links if you want to draw fabric or draw glass. If you want to go to OCAD and study art, click on this or this.
Artists: if you want to read about artists, here some pieces on Jeff Koons, Marcel Duchamp, Keith Haring, James Castle' Richard Serra and Jeff Koons again.
Thinking: if you like to think about art, then you might want to read, is my art good enough, What Does It Really Mean to Make Art?, When art transports us where do we actually go? and 24 Hours in the Creative Life.
Music: if you prefer music over the visual arts, here's some good stuff: Guitarist Randy Bachman Demystifies the Magical Opening Chord of The Beatles' Hard Day's Night. Speaking of the Beatles, here's a piece on Skiffle. And if that inspires you: How to Play Guitar Without Learning How to Play Guitar.
Writing: if your thing is writing, here's a piece on Essay writing. This was fun: a defense of the em-dash. This may discourage you: No one will read your book. This may encourage you: Dagny Carlsson Centenarian Blogger Dies at 109.
P.S. The good rules you see above are from that link to Swiss Miss.