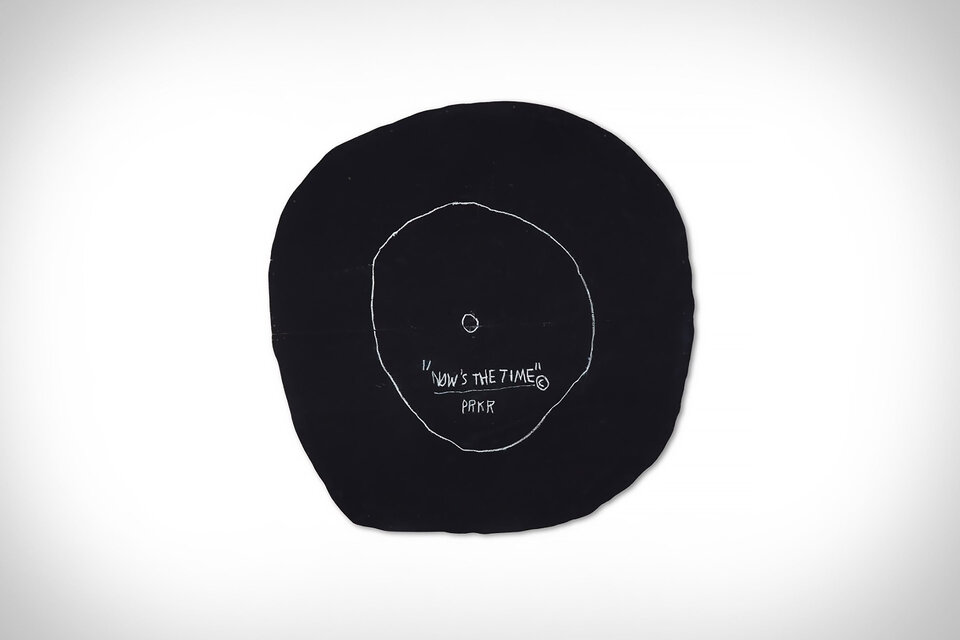 Three of my favorite artists were in the news recently. Andy Warhol made the front page as the U.S. Supreme Court ruled against him and his estate in the Prince Photo Copyright Case. I found that concerning, but less so after I read this good analysis by Blake Gopnik: Supreme Court Warhol Ruling Shouldn't Hurt Artists. But It Might. I feel it will be ok.
Speaking of Warhol, here's a good piece in artsy talking about how the once dismissed colloboration between him and Basquiat is gaining greater appreciation as time goes by. A recent showing at Fondation Louis Vuitton in Paris of 70 joint works should help with that.
A long running story has been these so called discovered Basquiats that were on display at a museum in Florida. It turns out that one of the people involved confessed to a forgery scheme regarding these paintings. No surprise there. Glad it's over.
And why would anyone do that? Well his work now's the time (shown above) was expected to fetch $30,000,000 at least by the good people at Sotheby's.
Finally, I was glad to see that Keith Haring is getting a new show at the Broad Museum in Los Angeles. I was less glad to read about how the curator diminished Haring as she spoke about him. Haring was always a serious artist taken seriously. His work is joyful and playful and sexy at times, but it was and is never second rate. That said, see the show. Get more Haring in your life.