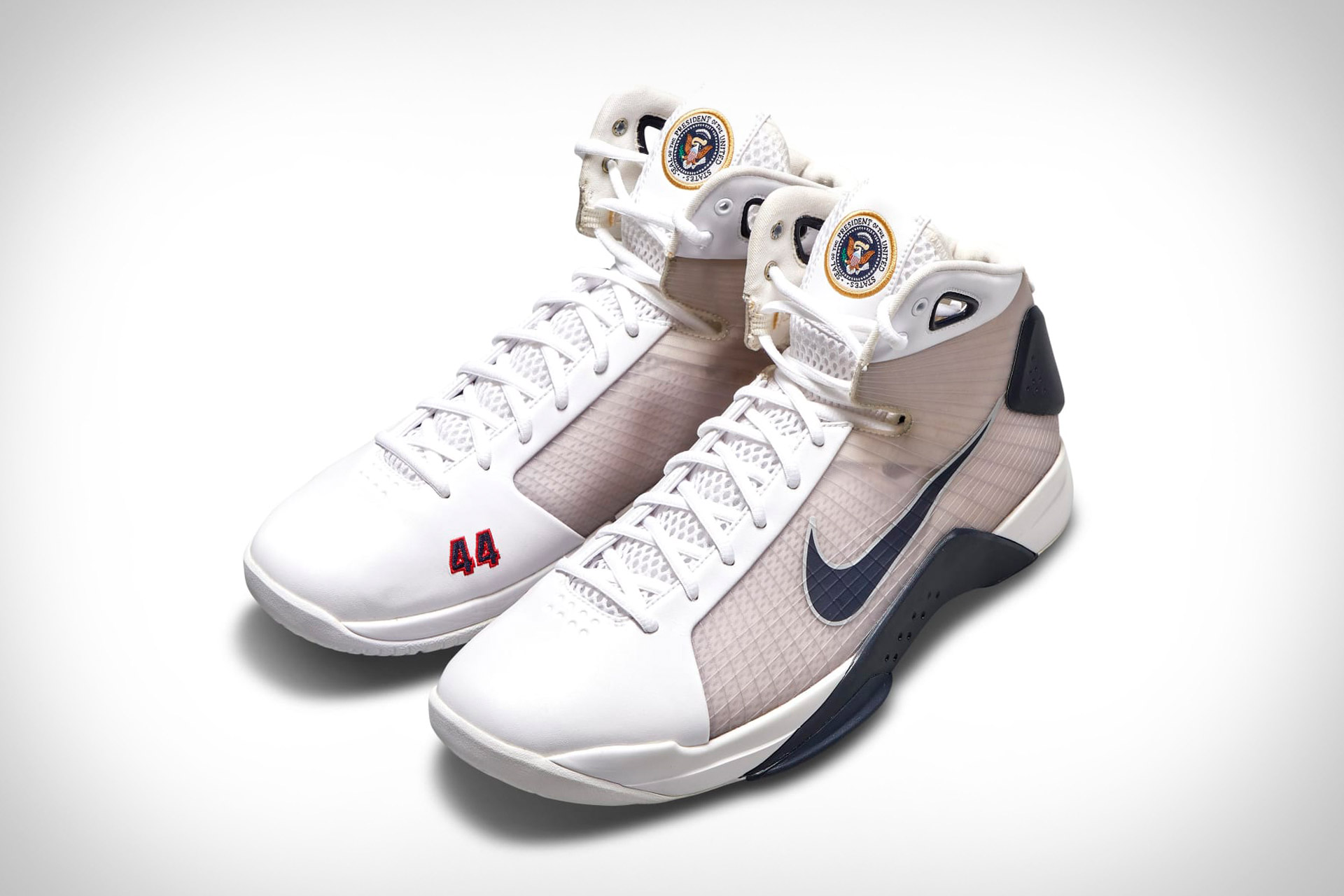 There are only two pairs of these shoes in existence. One pair is owned by Obama.  The other pair can be owned by you, if you can afford them. As this article (Barack Obama's Nike Hyperdunk PE Sneakers | Uncrate) explains, these Hyperdunk sneakers…
… were designed in 2009 for Obama building off of the Hyperdunk created for Team USA at the 2008 Summer Olympics in Beijing for Nike's "United We Rise" collection. This customized pair adds the official Presidential Seal on the tongue tag, the number '44' by the toe, and insoles with bald eagles, and the date '1776'. The size 12.5 hi-tops go up for sale via Sotheby's Buy Now platform on February 12th.
That's right: Sotheby's. Starting bid? $25,000.