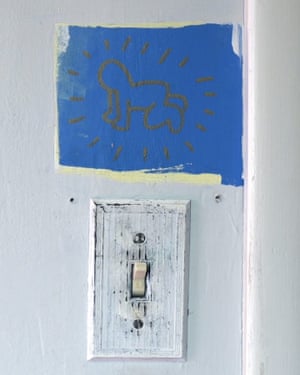 Years ago Keith Haring cut out a painting Basquiat created on a wall. And it's a good thing he did! You can read about that drywall painting here.
Now Haring is getting the same treatment. The painting above was on a wall of his old home. It was cut out by the home's new owners and sold at auction. The people who bought the house and did this have easily paid for the house many times over as a result. Quite the find!
Here's two pieces in the Guardian on it. This piece tells the story behind the find. And this piece reflects on what it means.