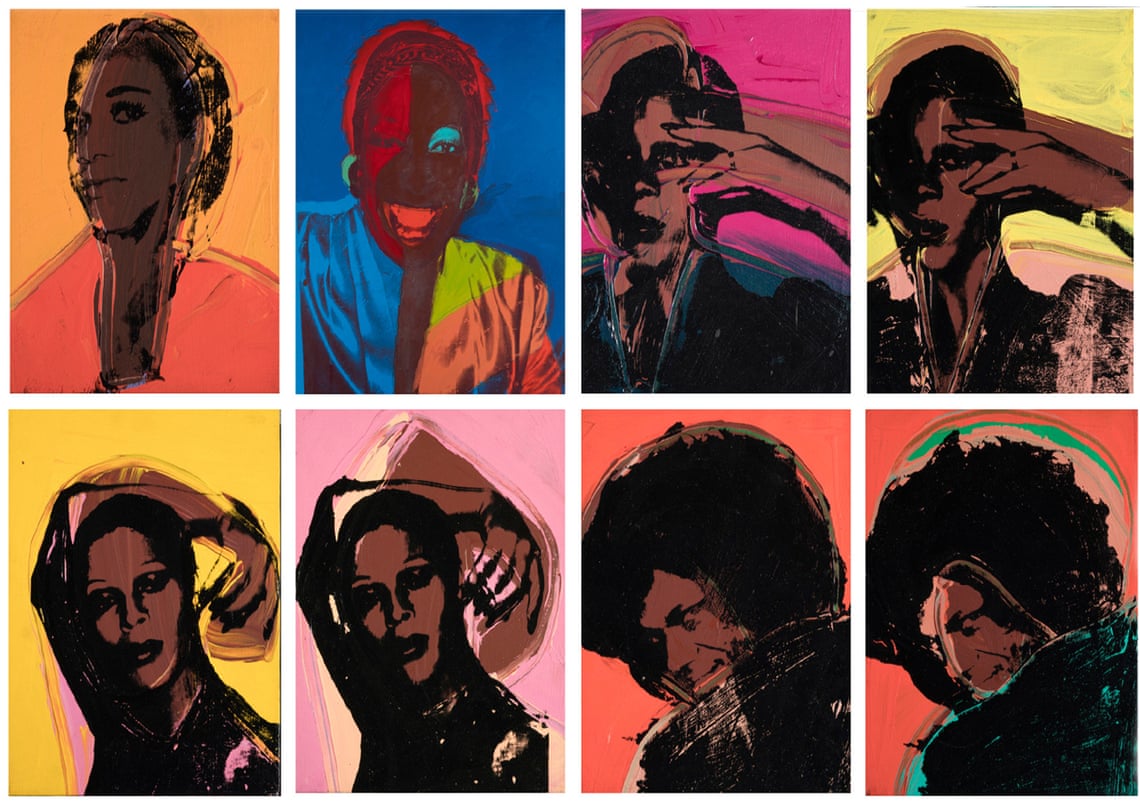 Watching the Warhol Diaries documentary on Netflix, I started thinking about when an artist is influential and young vs when they are older. Like many, I am aware of the early Andy Warhol. If you think of Andy at all, you likely have some of these Warhol works in mind. When I read references to Warhol and his influnce, these are many of the works cited.
One of the things I liked about the documentary is that it spent time on his later works. Two later commissions in particular I did not know much about. One of these was his Last Supper paintings. And the other was a group of portraits he did called Ladies and Gentlemen.
In both commissions, the Netflix documentary dives into the complexity of Warhol's life at the time and how it affected the creation of these works. The religious nature of Warhol and his thoughts on death in the era of the AIDS crisis really comes through in the Last Supper works. While with Ladies and Gentlemen, the paintings take on more layers of meaning when you think of all the things going on in Andy's life at the time, from the commercial celebrity portraits he was producing to the increasing openness of being gay in NYC in the 70s to his desire to be a model.
In some ways, I prefer these later works to the paintings and sculpture he made in the 1960s. There's a depth to what came after later, a richness. They aren't as influential as the Brillo Boxes or the Marilyn Monroes, but they are better.
Perhaps that is the case with many great artists. Even someone like Rembrandt. There is more of the artist in the later works, but the works that made them famous are the earlier works, and those are the works that are mostly remembered. It makes sense in some ways, and is a shame in other ways.
It makes me wonder what would have happened to Basquiat or Haring if they had survived into the 1990s and beyond. What works they would have made. How they would have matured. Perhaps we can look to Warhol for this. Warhol too should have died when he was gunned down and almost killed, only to be resurrected on the operating table. We know how he turned out. I'd like to think of Haring and Basquiat doing the same.
If you have the time, watch the Warhol Diaries on Netflix. It's a good series.
For more on this, the Tate has a good piece on the people who modelled for Ladies and Gentlemen. The Guardian has more on Ladies and Gentlemen, here. Finally Christie's has something here on the Last Supper paintings.