Woo! It's Friday! If you are American, then there is a good chance you are participating in Thanksgiving activities! May your days be joyous and your feast plentiful. As for me, I'm in Canada, where we celebrated our Thanksgiving weeks ago. I suspect I will be gearing up like many Canadians for that other festive time that is coming soon: Christmas.
Speaking of feasts, here's a cornucopia of things for you to check out and enjoy as you head into the weekend.
How cool is this Balmuda speaker? I just love it. Move over Sonos! (JK I love my Sonos One speaker too.)
Also cool: this public bench. I wish my city had such great places to sit.
This artwork by Rafael Lozano-Hemmer (below) is stunning. Plus it is related to your pulse. Intriguing, yes?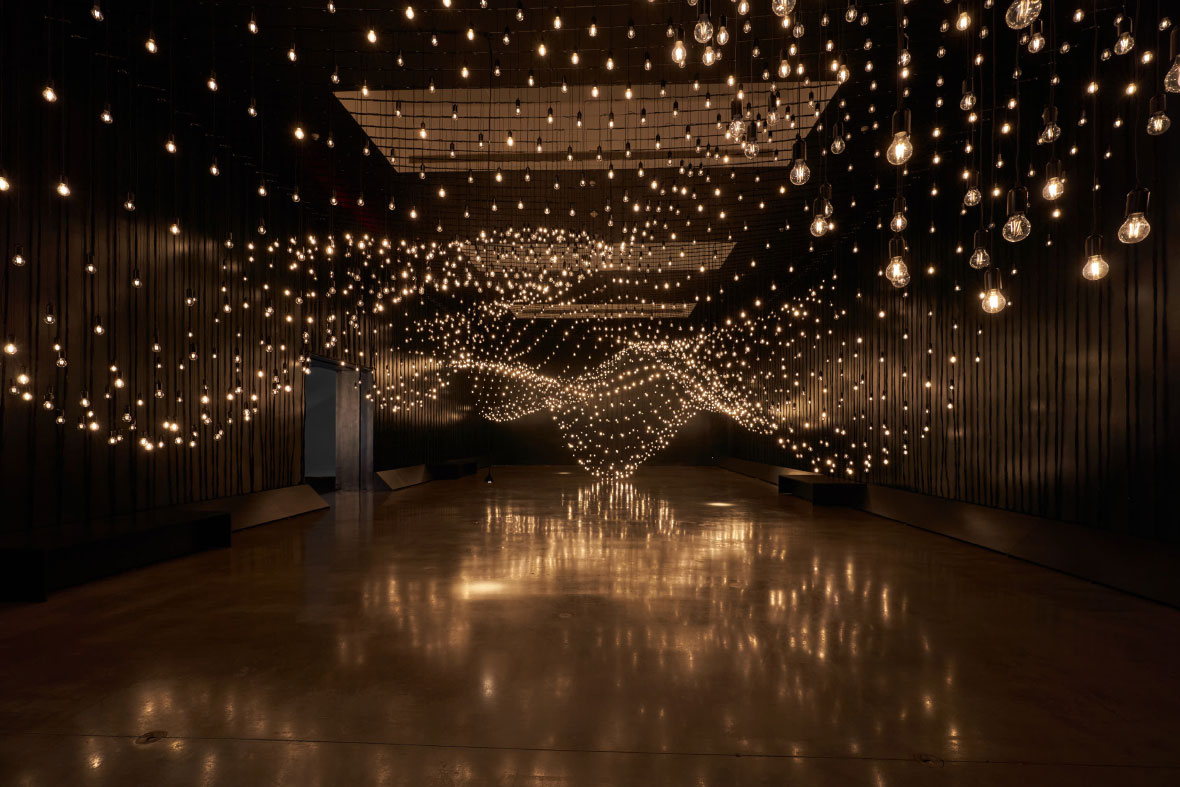 Speaking of stunning, check out these bold black houses. I just love to look at them and to imagine staying in them.
As for imagining things, how great it would be to take some time and do this 750-Mile Bicycle Route from New York. That's a good bucket list item.
Or perhaps that's too much effort. In which case, why not daydream about climbing on board The Venice Simplon-Orient-Express for one of their Winter Journeys? That sounds fabulous.
If you can't afford that, then maybe you just want to stay at home and have a low key meal tonight. I recommend you look into what Austin Kleon does every Friday. He has these Pizza night blockbusters with his family that you might want to try (this link even has his wife's pizza recipe). It's a great idea and the pizzas look delicious.

Or maybe you can't even decide what to eat. Kavall, a Swedish grocery delivery company, understands. See that button? You press it and they will randomly selects a recipe and have the ingredients delivered by bike in around 10 minutes. Amazing! You can read more about it here!
Want to impress your kids after dinner? Show them the metal rig Jelle Seegers built with a handmade fresnel lens on top that can concentrate solar rays tightly enough to smelt metal. You can see it, here. It will blow their mind.
Or show them this small paper microscope that works!
But don't show them this McDonald's gaming chair because they might want one! Unless you too like it…I dunno. 🙂
I have written often on cat furniture. Perhaps too much. But I can resist sharing this one called Igloo that is a side table that also gives your cat a cozy home.
Have fun on the last Friday of November! This year is flying by. Have a great weekend.
i