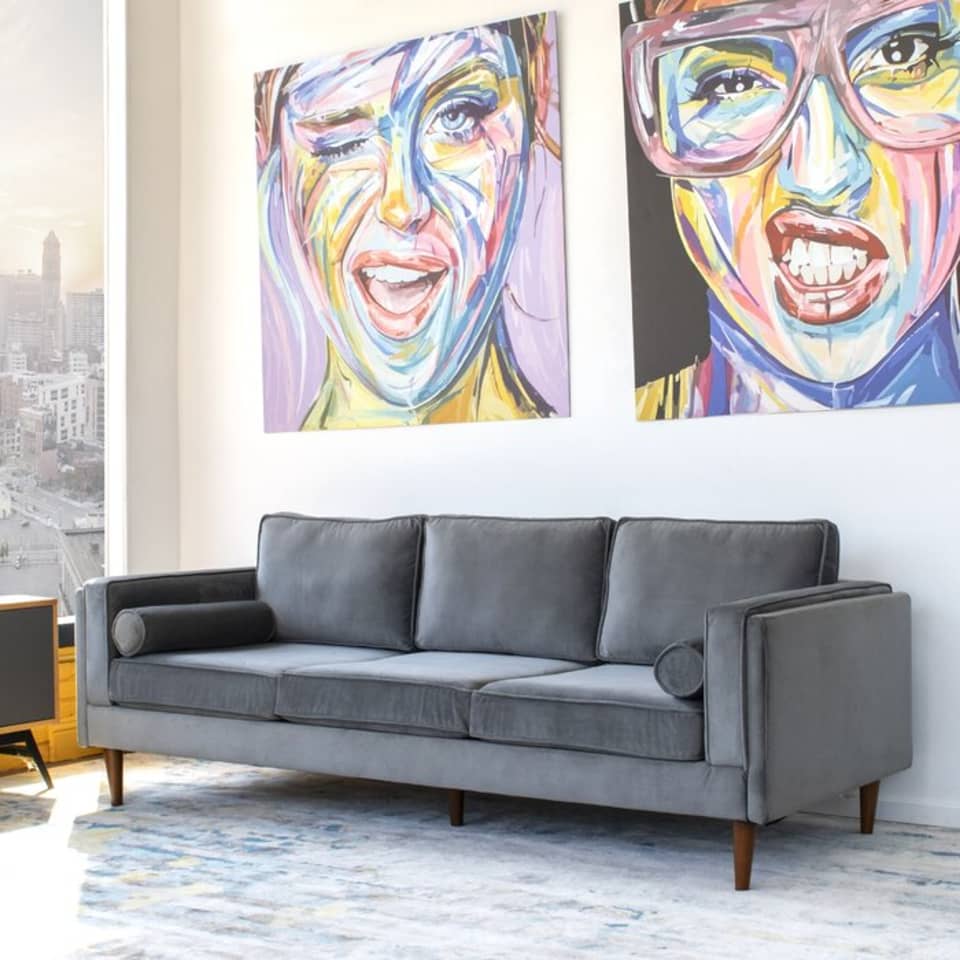 If you are about to buy a sofa, it is tempting to get something colourful and bold. I recommend you consider getting a neutral coloured sofa and let the other parts of your room do the colourful and bold parts. A solid gray sofa can provide a great anchor for the rest of the room. To see what I mean, check out these sofas. None of them are dull, but all of them work really well in the rooms they are in.
I also like gray because unlike some other neutral colours, it doesn't show wear and tear as much. 
It may be fun to get a bright coloured or black sofa, at first. In the long run, gray is the best choice.