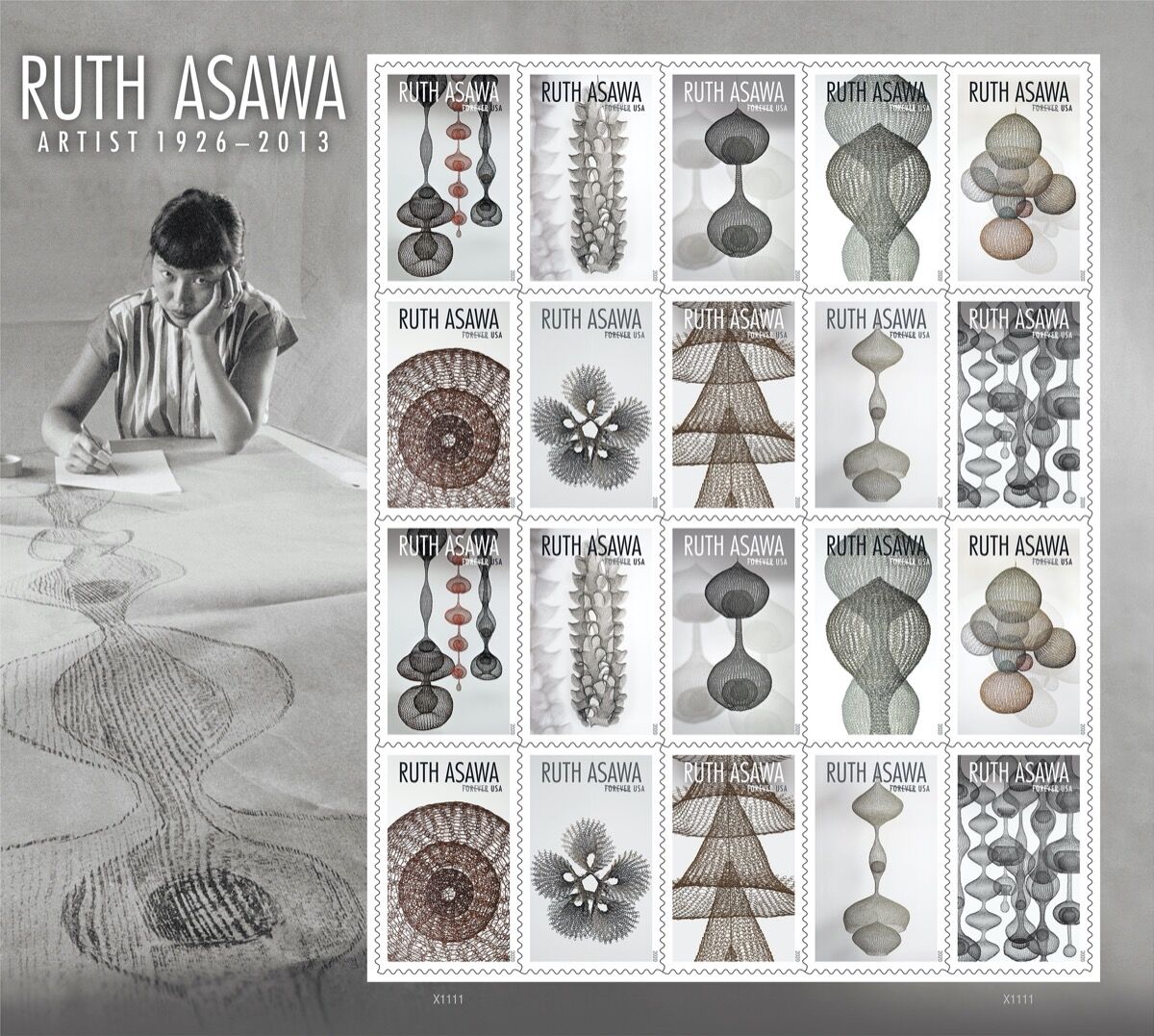 The US Postal Service has issued commemorative stamps for the great American artist, Ruth Asawa. If you don't know much about her (I did not), then I highly recommend this piece.
She lead a storied life, and overcame great hardships on her way to becoming the artist and the person she was. That sounds trite, but it's true.
One of my goals has been to learn more about women artists, artists who have often been overlooked but should never have been. That goal has lead me learn about artists such as Asawa. I recommend you do, too.