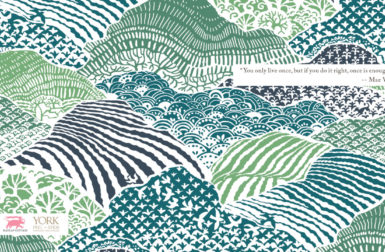 If you feel stuck, just a small change in your environment can make a difference in freeing you up mentally. Changing your desktop wallpaper is just such a change.
If you agree, I recommend you go to Design Milk and see what they have to offer in wallpapers. Each month they have a designer publish a new image for you to download and out upon your background. Needless to say, they are very well done.
Maybe new wallpaper won't inspire you to do great things in 2023. But it can't hurt! Give it a shot.