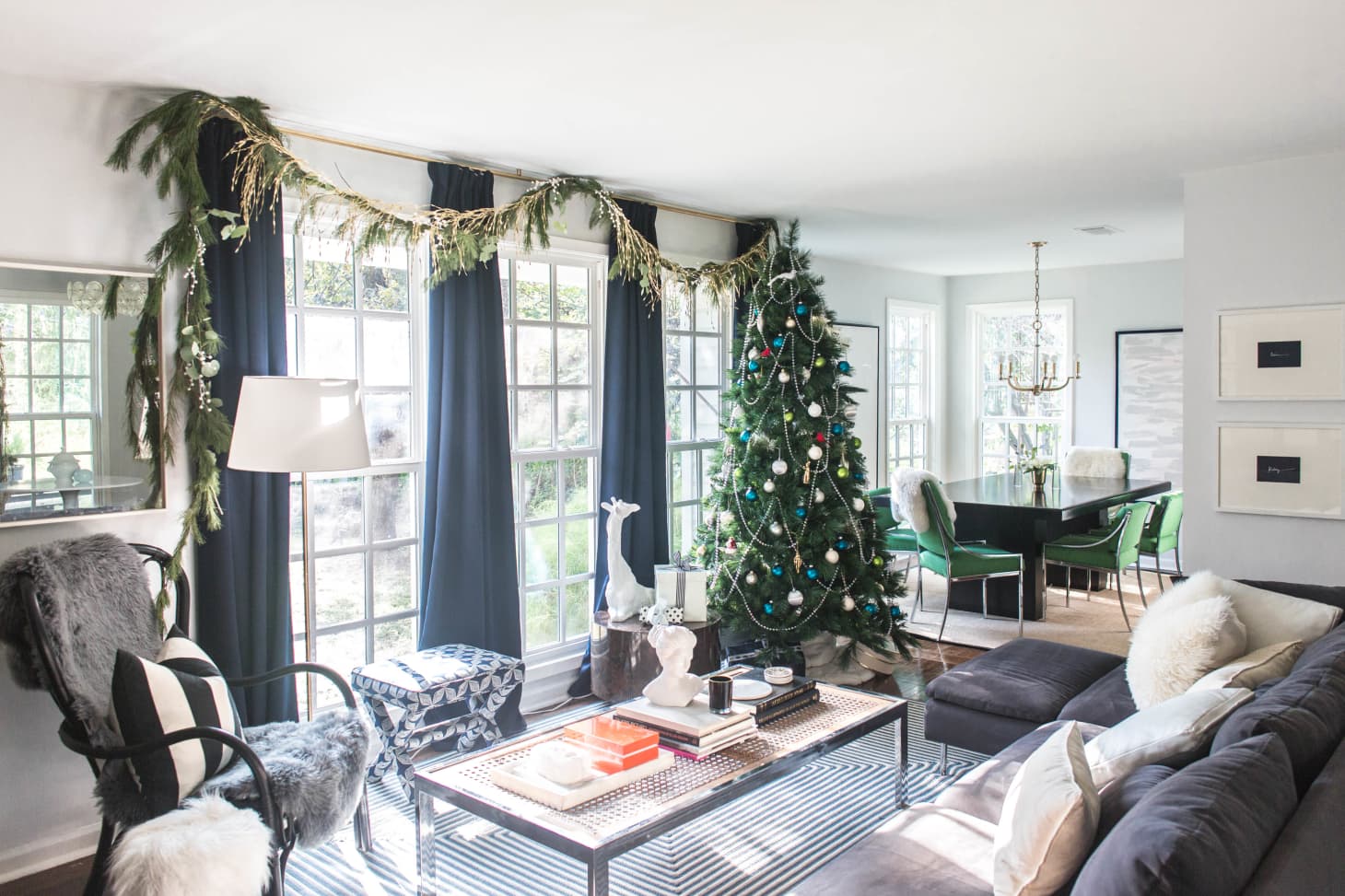 Then consider this idea from Apartment Therapy: Fresh Christmas Garland Home Decor Idea.
Basically just get some garland (and a tree) and keep it simple. If you have a bit more energy, candles are a good idea. Or small LED light chains in a vase with some Christmas balls.
But the garland (and the tree) signify the holiday season quite nicely.