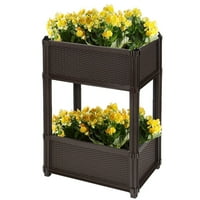 I'm seeing lots of people growing pandemic gardens in their homes using scallions, celery, etc. I think that is cool. If you've done that, or if you want to go to the next phase, read this: How to Start a Garden Without a Backyard – The Simple Dollar
I want to add that many dollar stores will have seeds and other things to get started. You can also shop garden stores online and get supplies that way. You have options.
Of course, if you have a backyard or other areas you can plant, go for it. But if you have more gardening ambitions than you have space, give that a go.