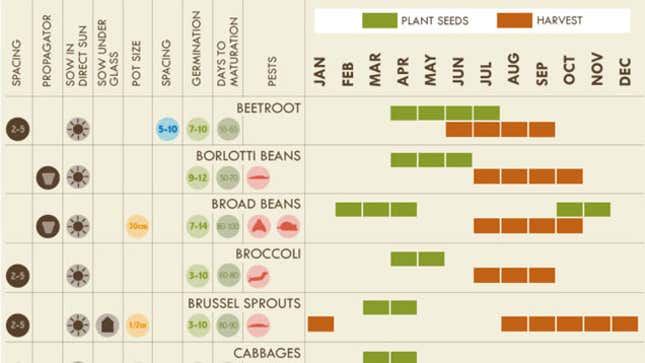 It's important to have things to look forward to in difficult times. Planting a garden when the weather gets warmer can be one of those things.
If that appeals to you, you want to check this out and perhaps print it out: Everything You Need to Know About Vegetable Gardening in One Graphic. It's a fine infographic and article outlining what you need to know about growing a plot or patio vegetable garden, including important info like when to plant (some in February!) and when to harvest. (You can see this in the snippet of the infographic is above).
You have to admit it is pleasing to think of going to your patio or plot and pulling up some nice greens to make a fresh salad. To turn that winter dream into a summer reality, check out the article linked to above.