If you have done any work on dealing with difficult feelings, you may have come across The Feelings Wheel. You can see a typical one here at the Calm Blog. It can be a useful tool in helping you precisely describe what you are feeling. For example, you might think you are often fearful, but if you think about it more, it could be a range of feelings you are experiencing, from insecure to nervous to scared (all similar but different in degree).  Being able to be precise about your feelings, especially your negative feelings, can help you deal with them.
The problem I have with some versions of the Feelings Wheel is that the feelings listed are predominantly negative. That's ok for self help or therapy: you are trying to deal with negative feelings and having more ways to describe them is helpful.
I think it is good to have a range of ways to describe positive feelings, too. Even if you aren't feeling them, it's good to have a way to determine feelings that you would like to have. That's why I was happy to find the Wheel below at the site YouthSMART, because it portrays more positive feelings. If you said you wanted to be more loving or joyful, it may mean feeling more Passionate or it may mean feeling more Excited. Having that vocabulary of feelings can help you move in a better direction, I believe.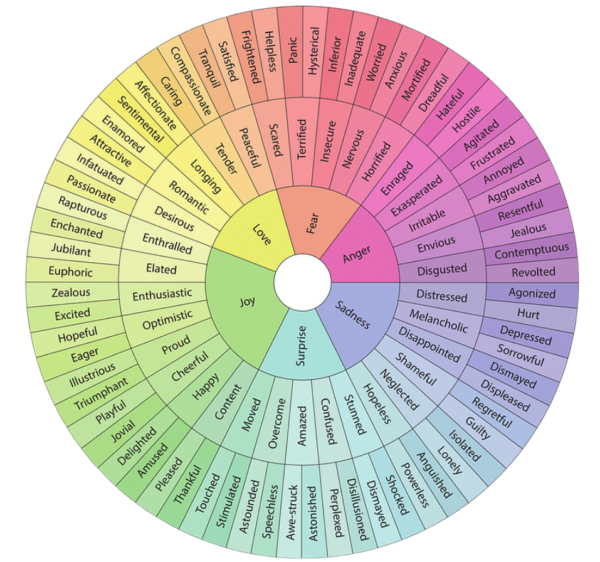 You can argue that there is only so much room on such a Wheel and I agree. What's important is having a tool to help you understand what you are feeling and how you would like to feel. I find the wheel above is good for that.
(Image: link to image at YouthSMART.)