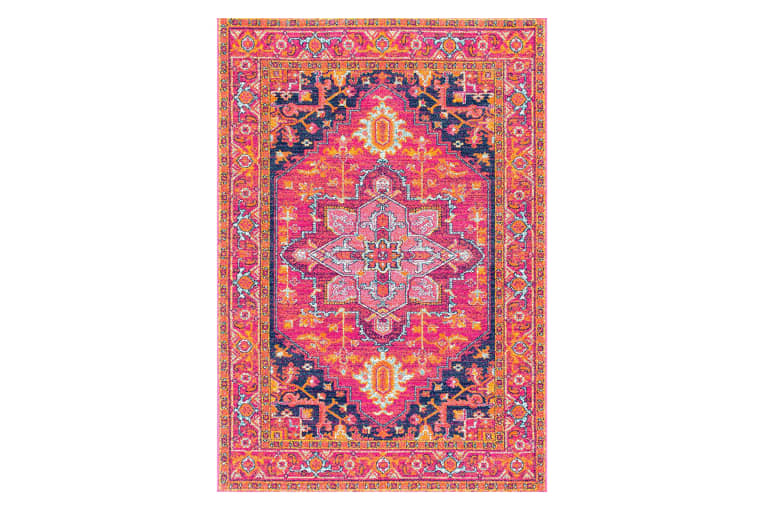 You might reply, sure Bernie, that's fine and I agree, but rugs are expensive. I can't argue that: rugs can be expensive. But there's also good cheap rugs  and if you don't believe me, read this: Cheap Thrills: Vintage-Style Rugs Under $100 | Apartment Therapy
Now, that's an older piece. Some of those rugs may not be there. But it's worth reading just to get the names of websites that have low cost rugs. Check them out; you're sure to find one you like.
If you want to change your room, you can change your furniture and you can paint your walls. But that's can end up being a lot  time and money. A cheap rug could just be the thing to freshen up your room.
P.S. Not all the rugs are colorful, but I like colorful rugs so I chose that image. Also that rug has pink and pink in a rug tends to go with many room colours.
P.S.S. IKEA is also a source of inexpensive rugs. And their black and white Stockholm rugs is famous for a good reason while being low cost.