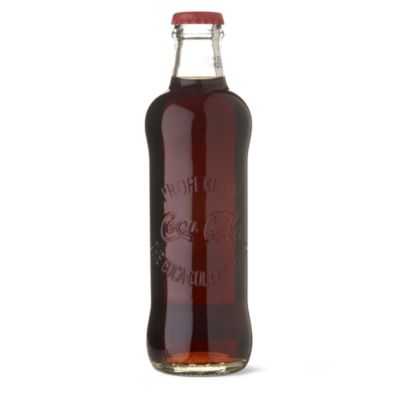 It's fresh Coke in the first bottle Coca-Cola used 125 years ago! As the Selfridges web site says:
In celebration of Coca–Cola's 125th year anniversary, the very first vintage Coca–Cola bottle–the Hutchinson–has been reproduced. This collector's item comes in a special anniversary box.
More details here. Not bad for £1.99.