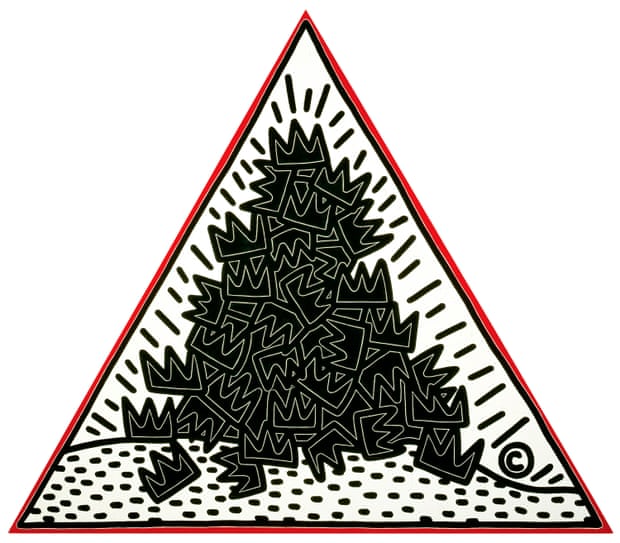 Some good links on the art of the 1980s, of which Basquiat and Haring played a big part, here and here.
Most of the time the links I post are mostly because I want other people to know about them. Links that talk about my youth are mainly for me. 🙂 But fans of either painter or art of that time should click through.
Painting above by Haring in tribute to Basquiat. May they both RIP.